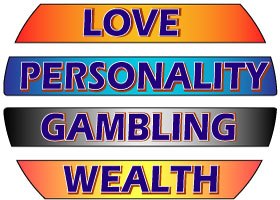 Unlock Your True Potential!
More and more people are seeking to discover a greater sense of purpose in life, identify their direction and gain greater awareness of the options open to them. An understanding of the astrological birth chart offers a unique opportunity to tap into and release the latent potential that exists within each and every one of us.
Astrology can be employed as a tool for transformational change, combining astrological and intuitive insight can empower you to make real, positive changes in your life. The PowerFortunes.com astrologers have been working for the past many years and have considerable knowledge, experience and expertise in this field. You can make use of our expertise by choosing an astrology reading or report from our 'Astrology Readings' option on the right hand-side expandable menu featued through this website.
Astrology by PowerFortunes.com offers you personal astrology and compatibility reports, horoscopes, transit and progression forecasts, and other information for people who want to understand more about themselves and those around them.
True astrology is much more than horoscopes. It is an ancient and precise life science based on astronomy and mathematics tailored to the individual. It tells an exact story of where the planets, the sun and the moon were at our moments of birth and how these placements affect our lives. There are no two horoscopes exactly the same.
Look closely at what's going on in your life. Can you realise more benefits if only you possessed better understanding of your direction in life or greater insights? Benefits like, understanding the different aspects of yourself better, recognizing your life's purpose and direction, experiencing more personal growth, changing life's challenges into life's opportunities; fulfilling career aspirations and more meaningful personal relationships.
Are you interested in understanding more about the world of astrology? Using the astrological birth chart, drawn as at the moment of birth, I will identify and offer guidance and insight into your essential nature, shed light upon blocks and challenges that form an individual's karmic (past life) and genetic inheritance, and help unlock doors of understanding that hold the keys to your highest spiritual potential.
An astrologer can identify specific timing for possible events. Transits in a chart tend to identify favourable or unfavourable outcomes in specific areas of our life, but cannot ever predict specific events with certainty because there are so many variables, including the free will of the subject.
Topics Recommended for You